Dustin Hoffman (born August 8, 1937) is an American actor, television actor, and theatre actor who has starred in films such as Hook, Outbreak, Family Business, Death of a Salesman, and Straw Dogs. Hoffman voiced the Kung Fu teacher Master Shifu in Kung Fu Panda and Kung Fu Panda 2.
He has one older brother name Ronald Hoffman, Dustin married Lisa Hoffman in October 1980, They have four children together.
DreamWorks Roles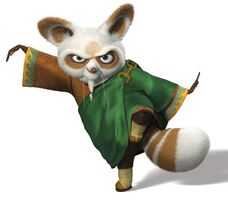 Ad blocker interference detected!
Wikia is a free-to-use site that makes money from advertising. We have a modified experience for viewers using ad blockers

Wikia is not accessible if you've made further modifications. Remove the custom ad blocker rule(s) and the page will load as expected.