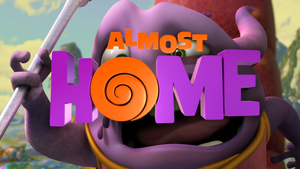 Almost Home is a 2014 5-minute animated short film, produced by DreamWorks Animation and released on March 7, 2014 in front of Mr. Peabody & Sherman and on April 11, 2014 in front of Blue Sky Studios' Rio 2.
Plot
A colony of aliens (The Boov) try to find a much more peaceful planet, but run into unexpected complications, one planet after another.
Cast
Gallery
Trivia
Almost Home was (like Ice Age: Continental Drift with Scrat's Continental Crack-Up and Scrat's Continental Crack-Up: Part 2, Ice Age: Collision Course with Cosmic Scrat-tastrophe and The Lego Ninjago Movie with The Master) a short prelude to the film, Home.
It ultimately took "Rocky & Bullwinkle's" place before the feature presentation of Mr. Peabody & Sherman. So Rocky & Bullwinkle will have to find another DreamWorks film to play in front of.
Clips from the short film appeared in the Home film trailers and behind the scenes. The clips are never used in the film.
A Deadly Nadder from How To Train Your Dragon made a brief appearance in this short, though it was just it's foot.
The third DreamWorks Animation's theatrical short film.
External Links
Video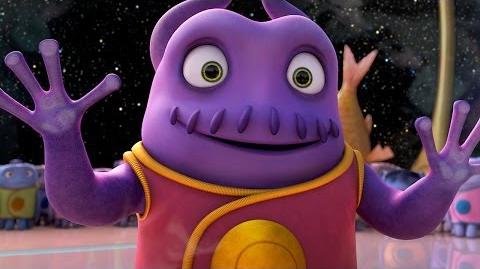 Ad blocker interference detected!
Wikia is a free-to-use site that makes money from advertising. We have a modified experience for viewers using ad blockers

Wikia is not accessible if you've made further modifications. Remove the custom ad blocker rule(s) and the page will load as expected.