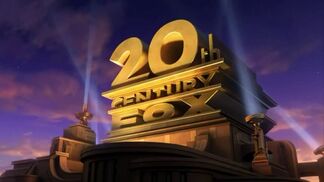 20th Century Fox is a American film studio founded in 1935.
The Croods is the first DreamWorks Animation film to be distributed by 20th Century Fox after the departure of Paramount Pictures and TCF Subsidairy of News Corporation with the Founder Rupert Murdoch
On Related for Other Animation Studio Concurrent Blue Sky Studios with Franchises, Ice Age and Rio.
Filmography
Gallery
Ad blocker interference detected!
Wikia is a free-to-use site that makes money from advertising. We have a modified experience for viewers using ad blockers

Wikia is not accessible if you've made further modifications. Remove the custom ad blocker rule(s) and the page will load as expected.